Welcome!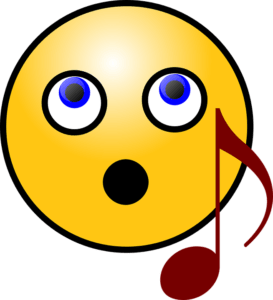 Welcome to the Just Singin' website!
We have just sung, danced and laughed our way through four fabulous sessions with a new tutor to the group, Hannah Rarity. Thank you Hannah! Thanks also to everyone who responded to Hannah's invitation to bring along donations for the Gasgow based charity, Refuweegee last week – we absolutely packed her car.
We were due to welcome back another of our outstanding tutors, Adelaide Carlow, this week but due to unforseen circumstances, we have had to reschedule Adelaide's visit. However, we were delighted to learn that Hazel Murch, who is the organist and choir leader at Dunkeld Cathedral, has kindly offered to step into the breach and lead us for the next three sessions, on 22nd and 29th November, and 6th December and we look forward to welcoming her to Just Singin'. Hazel is going to be teaching us Baba Yetu, the stirring theme song from Civilisation IV – it is going to sound amazing! Our last evening of this term on 13th December will be a mixture of Christmas singing and festive nibbles.
We are also looking forward to leading the community singing of carols and Christmas songs to welcome the arrival of Santa at the wonderful local event, Santa Day on 9th December and hope that as many people as possible will join us in front of the Birnam Hotel.
Our regular meetings are  held at 7.30pm on Wednesday evenings in the upstairs room (there is a lift) at Birnam Arts, and a warm welcome always awaits both familiar and new faces. After Christmas, we have a short break with our next term beginning on 7th February 2024.
You will find further details about the group on the pages of this site, including the term dates, fees and scheduled tutors, as well as contact details if you have any queries.
If you are thinking of joining us for the first time, or rejoining after a break, please just come along any night of out term! We are a very friendly group and new or returning members are always very welcome – you don't need to have musical talent to join us, there are no auditions, no solos, no need to read music – just a love of singing and cheery company.
Hope to see you there! 
Best wishes from the Just Singin' Committee