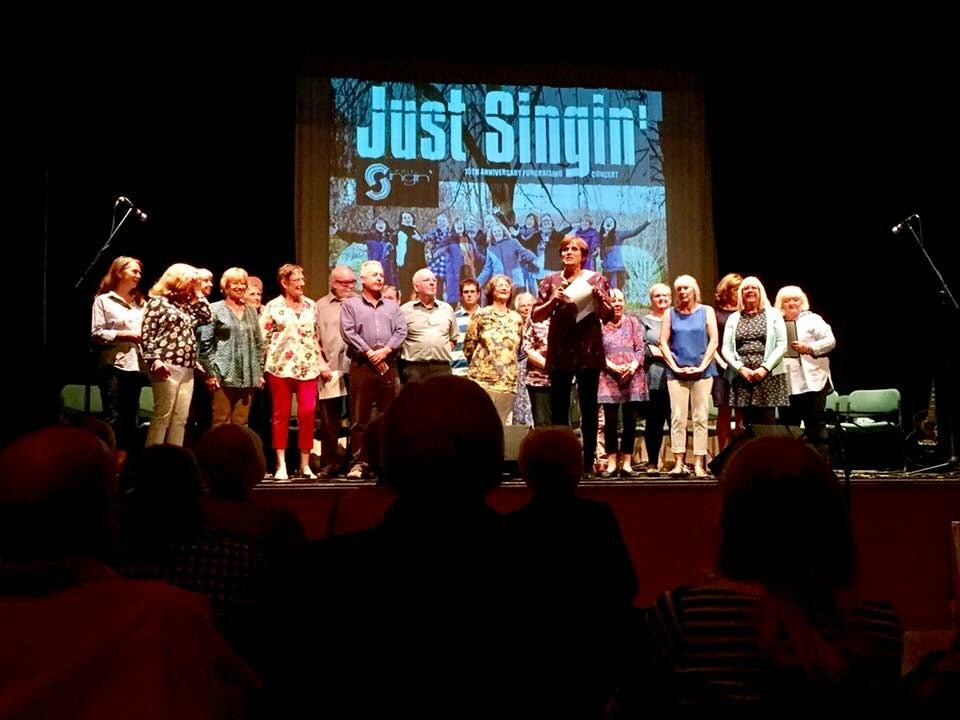 A Little More About Us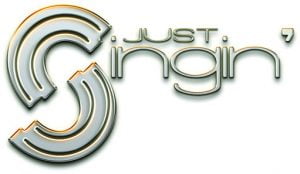 is a friendly, accessible, community singing group, open to all.  The group meets regularly in the Birnam Arts Centre in the village of Birnam, by Dunkeld, in Perthshire.
We are open to anyone who likes singing. There are no auditions, no need to read music, and no need to sing solo. Membership has ranged over the years from people in their early teens, and sometimes younger, to people in their seventies and beyond.  The group is for both sexes; male voices add their own richness and Just Singin' is keen to develop that! If you like singing, you're welcome, so please get in touch.
Just Singin' meets once a week, over 4 terms.  These evening sessions run for two hours, when we sing with experienced tutors who bring a range of song traditions including Scottish folk, African songs, Gospel material, American folk, and other World music.
It is a supportive group to its members and the local community and brings fun, pleasure, and social therapy, to those who take part.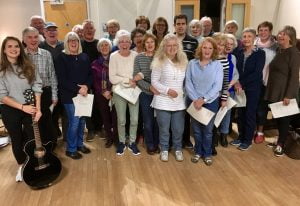 On occasions Just Singin' gives performances to local audiences or in local music festivals; the members who want to perform do so. Just Singin' sometimes hosts singing workshops –  either for an afternoon or over a day –  which are wonderful opportunities to work with tutors on particular songs and harmonies.
Just Singin' grew out of a nightclass which was offered from early 2003 by Birnam Institute and led by folksinger, and trained voice teacher, Christine Kydd, the founding Musical Director of Just Singin'.  Just Singin' is now a membership-based organisation and charity in its own right.  Its programme of events and tutors is coordinated by an active volunteer committee and their work is complemented by a number of supportive group members. We are a registered charity, Scottish Charity Number SCO36400.