Regular Sessions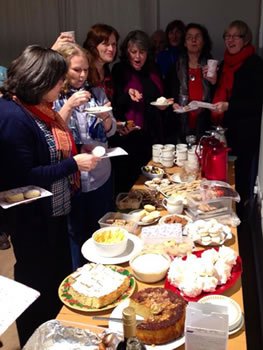 Tempted to join us?  Then come along and try out Just Singin' with us at one of our regular sessions.  These take place on Wednesday evenings from 7.30 to 9.30 pm (including a ten-minute teabreak) in the Birnam Arts Centre, Station Road, Birnam PH8 0DS 
See Calendar page for full details.
There are four terms each year, of 8 or ten weeks. 
We learn material as much as possible by ear although lyrics are made available, too.  When we are comfortable with words and melody, tutors will introduce harmony parts, which members can choose to 
sing if they wish.  Though our sessions are primarily for fun, we enjoy developing harmonies and working up some of our repertoire to perform, locally.  If the group is working towards a performance then part of the preceding weekly sessions will focus on rehearsing key songs and polishing up presentation. 
We spend most of the time singing, with a ten-minute comfort break where tea and coffee are available. Sessions are relaxed, with a lot of laughter. 
Many of the songs we sing are from the Scottish folk tradition, though we have African, American folk, eastern European and other material in our repertoire and tutors regularly bring new songs for us to try.  Members are encouraged to feed in suggestions of songs, or traditions, that they would favour singing with the group.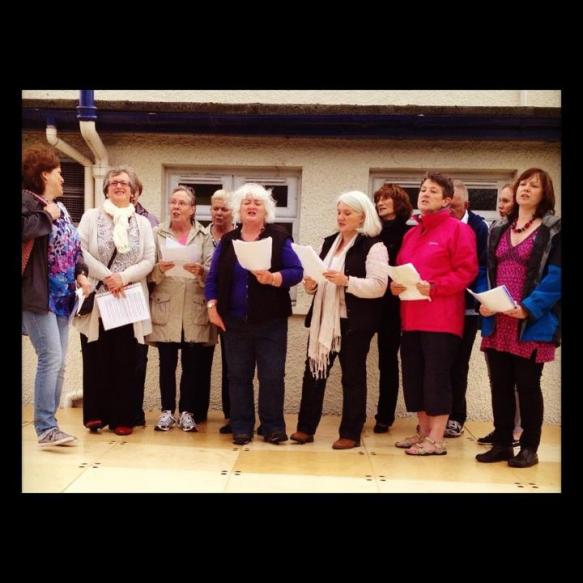 Over the years members have often observed that the social therapy of making good sounds together, is a big part of the appeal of Just Singin' and many lasting friendships have been forged there.  
"Just Singin' offers everything I ever wanted in a singing group: lovely friendly and relaxed people; beautiful songs to sing; amazing harmonies; fun and enjoyment, and a deep fulfilment that reaches the soul."