Tutors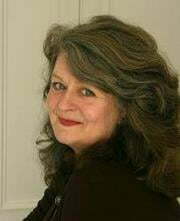 Just Singin' aims to offer the experience a range of styles, repertoire and tutors. From April 2015 we are offering a varied programme from 2 different tutors per term. See Calendar page for details.
Just Singin' has worked closely with Christine Kydd, one of Scotland's most highly-respected singers and workshop leaders. Christine was our founding Musical Director. She ran the original evening class, Singing for Fun, from Birnam Institute, from early 2003, and it's from that nightclass that Just Singin' then developed as a group in its own right, with Awards for All funding to assist in its early development. Christine Kydd was Just Singin's musical director for over 12 years.
www.christinekydd.com
GUEST TUTORS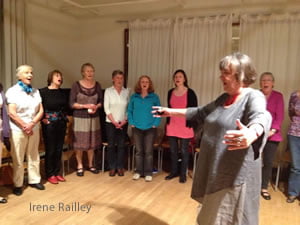 Irene Railley
from Edinburgh is one of the guest tutors with whom we are pleased to be working. She is the musical director of Songworks, a 100 strong choir in Edinburgh. Irene brings strong harmonies and a unique style which is always a lot of fun.
Karen Dietz
Karen is a musician, performer, teacher and musical director who brings passion, enthusiasm and a wealth of experience to her work. A native of Massachusetts, where she performed with Revels, Northern Harmony, Quadrivium and Libana, she has lived in Scotland since 1990. Karen is a member of the Natural Voice Practitioners Network and the Scottish Songleaders' Network and has been Musical/Artistic Director of Loud & Proud, Scotland's LGBT choir, since it was formed in 2005. She leads community choirs in Dunbar and North Berwick, and is a regular guest tutor with other groups.
Other tutors who have worked with us recently include:
Aimee Toshney
Alice Marra
Amy Lord
Bill Henderson www.billsmusic.co.uk
Debra Salem www.debrasalem.com
Ruth Rankine